CE-marking mandatory for steel prefab pits
A CE mark is quite normal on a consumer product to indicate that the product is safe. However, that it is also mandatory for many business products is less well known. Here is an explanation of how this works and also how it applies to our inspection pits!
CE stands for Conformité Européenne. It is an umbrella term in terms of rules and standards for products traded within the EEA (European Economic Area). Well-known examples of products are children's toys, cell phones, and elevators. However, there are legions of examples that are less visible, but no less important.
For which products is CE marking mandatory?
The short answer to this question is: for products for which a European harmonized standard has been established. A list of about twenty product groups has been established by the European Commission, which can be as broad or general as "machinery". Another such, general product group is "building products". In itself it is also logical that product requirements have been drawn up for this. Finally, if it's not right it has very serious implications for personal safety. Just as piles, for example, must be CE marked according to the NEN-EN 12794 standard, our lubrication pits must comply with the NEN-EN 1090. This is the standard drawn up for steel (or aluminum), load-bearing structures for construction.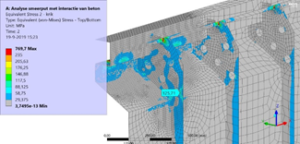 What does this mean for safety?
Because we produce our products under the NEN-EN 1090 standard, many requirements are imposed on us, such as:
All pits are manufactured with certified steel

All of our factory professionals are inspected annually for proper welding of at least four different methods.

All welding equipment is inspected annually

Every pit that goes out the door is documented in detail

Permanent FPC (Factory Production Control) in the factory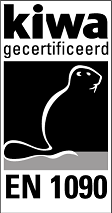 All the above points are checked annually by KIWA (www.kiwa.com), an independent institute for certification.
All this is, of course, a huge mark of quality and gives our customers absolute certainty that we are doing everything we can to deliver a perfect and safe product that they will enjoy for many years to come!