Modus prefab inspection pits
Affordable quality with attractive specifications and extensive equipment
The Cleverpit® Modus steel prefab inspection pit is the result of years of experience and in-depth knowledge of automotive workshops. The design was devised around the user, creating a very safe, well-arranged and spatial workplace. All components are perfectly integrated in the design of the prefab pit.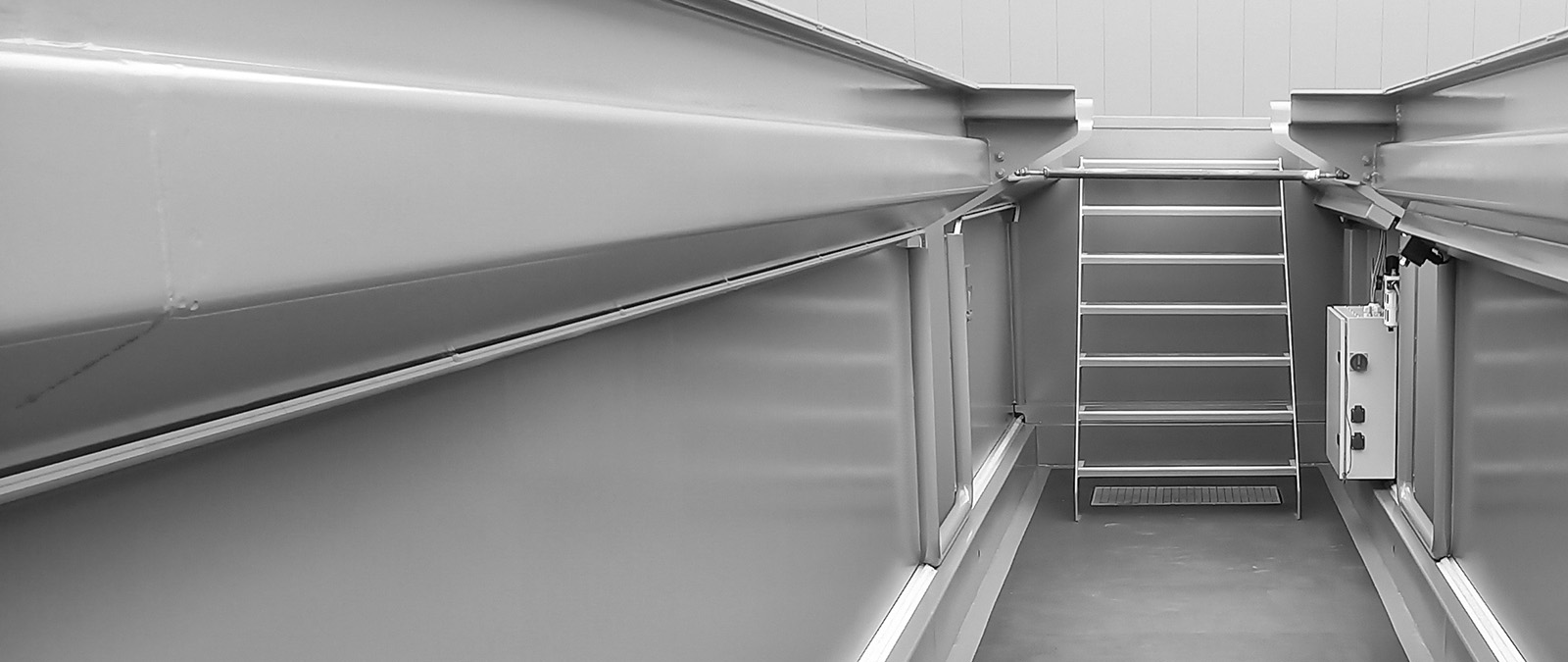 Veldema Lijnden - prefab smeerput
Cleverpit Modus prefab smeerput
Standard well equipped
Every Modus prefab pit is equipped with:
ventilation ducts;
construction resistant to 20 ton axle load;
integrated LED-lighting;
anti-slip coating on floor and stairs;
preparation for floor pit jacks and suspended pit jacks;
sheet steel walls ensure strength and 100% watertight hull;
great freedom of movement for the mechanic;
permanently protected against corrosion and wear;
easy to maintain, easy to clean;
extensive control cabinet prepared for ventilation equipment & wall sockets.
Despite the high quality, excellent specifications and extensive equipment, the Modus has remained very affordable. All in all, the Modus prefab pit is more economical than a concrete pit. In addition, the extremely strong construction allows long pits up to a length of forty meters.
Installation and technical specifications
Curious as to how the installation of a steel prefab pit works? Click here.
Below you will find the technical specifications.
Technical specifications
Depth (D)
Standard

Optional

1.600 mm

1.400 - 1.850 mm

Width top (A)
Standard

Optional

1.100 mm

900 - 1.200 mm

Max. width below (B)
Standard

Optional

1.600 mm

1.400 - 1.700 mm

Width between ventilation ducts (V)
Standard

Optional

1.400 mm

1.200 - 1.500 mm

Axle load (S)
Standard

Optional

20.000 kg

30.000 kg